Welcome to Beth Strange Strategy


Ready to work with an expert Strategist to make the kind of exponential progress that would satisfy you?
I assist extraordinary top performers like you think and plan even bigger and overcome roadblocks to abundantly idyllic lives.
I bring the experience, the training, the credentials and certifications, the scientific processes, and the expertise.
You bring your ready willingness to try, to plan, to work, to change, and to do, and to dream big, exciting, and fulfilling dreams.
You will develop insights, breakthroughs, discoveries, and STRATEGIES. You will experience RESULTS.
Together we will powerfully face and tackle your plateaus, your stress, your roadblocks, your overwhelm, your inferiority, your fears, your fatigue, your excuses.
Elite Performance Strategy is NOT for the faint of heart. We will dive DEEP. We will work INTENSELY. We will strategize POWERFULLY.
As an Elite Performance Strategist and one of a very few elite Certified High Performance Coaches™ in the world, I will teach you:
How the world's most accomplished and influential people THINK
Why you've been so exhausted (and what to do about it immediately)
Why most people FAIL at managing their time and day
The #1 principle you MUST follow to have more INFLUENCE with people
How to define your purpose, get rid of distraction, and FINALLY gain momentum in life.
And many more elite-performance principles and strategies.
I know you know there's more.  I will strategize with you based on scientific principles you can use to better master your mind, body, and abilities to be more productive and persuasive and successful.
These strategies will completely change how you feel, manage your life, and influence others.
I will help you implement the exact strategies that the world's most accomplished and influential people use to manage their emotions, connect with others, and keep their passions and purpose clear and alive. Learning and executing these strategies will transform your life.
And, frankly, if you're not implementing top-performance strategies, then it's almost impossible to achieve top levels of success and abundance.
You know it's your time for a dramatic change and rapid advancement in your personal and professional life
I'm ready to work with you to break through your barriers and help you reach your highest potential and performance in all you do, to become, achieve, obtain what you want and need in your life, and to find idyllic abundance.
Let's make 2020 your breakthrough year–your breakthrough decade.
When you're ready to commit to your Exponential Top Performance, please consider one or more of the Projects below.
1:1 Elite Performance Strategy


This deep-dive 6-month or 12-month commitment is for you as a highest-level performer who is willing to go full throttle, who wants to break through not just to the next level but to surge ahead and create more abundance than you thought possible.
Elite Performance Strategy is intense and not for the uncommitted. Using elite-level, proven scientific systems and methodologies, our work consists of frequent, deep, live sessions where we identify hindrances and develop strategies for overcoming them, reveal strengths you did not know you had, and see possibilities beyond what you've ever imagined.
Strategic Branding


YOUR BRAND IS YOUR IDENTITY IN THE MARKETPLACE
You need a visible and strategic identity in the ever more competitive marketplace. I, along with my team of brand experts, will position you for growth and sustainability by making you one of the most recognizable entities in your industry. My branding services, centered on Appearance, Behavior, and Communication, include and are not limited to Brand Identity and Development, Website Development, Collateral Materials, and Logo, Slogan, Tagline Development.
Please contact me directly at [email protected] to discuss your branding strategy.
Entrepreneurial Strategy

You know that entrepreneurship is DIFFERENT from other professional paths. The struggles and joys, the roadblocks and victories, the fears and courage—well, they are all different from brick-and-mortar, 9-5 jobs.   You are an entrepreneur who's ready to take steps toward strategic performance and IDYLLIC ABUNDANCE.  Like me, as an entrepreneur—or an on-deck entrepreneur—you know you've chosen this professional lifestyle to create IDYLLIC ABUNDANCE.  FREEDOM TO become, and do, and have what you want in your life and in the lives of those you love and serve.  FREEDOM FROM financial worry, time constraints, professional stress, creating someone else's dream instead of your own.  FREEDOM
Our Investments


You will invest your time, your energy, your resources, and your willingness to work HARD 100% all-in.  You will hold nothing back.  You will go full-throttle. You will try, plan, engage, do, dare like never before. 
I will not hold you accountable or guarantee your results and your success—that's all your responsibility.  I will invest my time, my energy, my resources, my readiness, and my expertise to work HARD 100% all-in.  I will say what no one else dares say to you.  I will push you, challenge you, and celebrate with you.  I will invest into our hours together the decades that I've invested in my world-class educations, trainings, credentials, certifications, experiences, and, yes, the quite significant dollar amount I've invested in myself to become a qualified strategist.
My clients invest between $6000 and $30,000 USD to work with me.  I'm filled with excitement and gratitude for my clients. However, Elite Performance Strategy isn't right for everyone.  When you're ready, schedule your Initial Strategy Session, and we'll decide together.
When you're ready, let's talk.
Please request an Initial Strategy Session to experience the power of Strategy.
Client Perspectives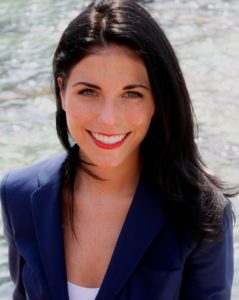 Strategizing and coaching with Beth has given me the competitive edge that my work in ultra-luxury industries demands. I was hired as the Women's Sale's Manager for Dolce & Gabbana's Global Flagship Store on Fifth Avenue in New York City–one of the top 5 positions, and I was hired as the only female to fill this role. I was considered and hired for this prestigious position because I understand and practice the core principles I learned in my work with Beth. Because of my experiences with Beth and her strategic processes, I have the credibility to coach my client's to be the best they can be. I've gone on to secure a top position at Dior and now continue my professional success and personal happiness. Working with Beth was not only incredibly insightful (having many Ah-Ha moments!), it was also a lot of fun! Beth is a wonderful strategist, teacher, mentor, and coach. She is patient, encouraging, and very understanding. Beth is incredibly organized and professional. I highly recommend working with Beth and her programs. You will be very happy with your results!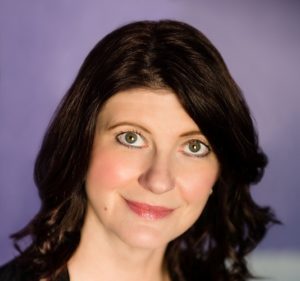 Working with Beth has been so inspiring! I engaged Beth during a career shift, and her strategies and coaching are helping me build a solid and successful business. I have huge benefit from her positive energy, business savvy, and skills. Her passion for helping others is obvious. Her vast experience with high performers as a strategist and brand/marketing expert are invaluable. I'm grateful for her questions that dive deep into my "why," her strategies for my work leading to certain success, her clarity and direction, and her constant encouragement as my champion. Anyone who works with Beth will benefit greatly—both professionally and personally.